Milford Lake is the Largest Lake in the Entire State of Kansas. Comprised of nearly 17000 Acres, and teaming with Quality Game fish of all types.
Like most Tournaments, everything you figure out while Pre Fishing, goes straight out the window, The Weather did a complete 180 on us.
Every fisherman really had his work cut out for him. Out of 14 Anglers that showed up for the Singlepole Shootout, Only 3 of us were able to bring anything to the scales. The only 3 fish to be brought in to the scales were not at all anything to Brag about.

Top 3 Fish from Saturday were as follows.

1st Place- Frank Haidusek
2nd Place- Joe Bragg
3rd Place- Don Beckstrom

After the extremely tough day at Milford, the guys decided to cancel out of the Sunday Regular Tournament.

Powered by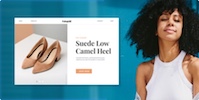 Create your own unique website with customizable templates.